Announcements
UVCares continues to grow and meet the mental health needs of community members!

UVCares welcomes Dr. Umesh, Dr. Suppes, and Andrna Christopher to the team. U.N. Umesh, PhD joins the Board of Directors. He is a professor at Washington State University Carson College of Business and brings a wealth of business expertise to the organization.

Bethany Suppes PhD is a clinical psychologist and an Assistant Professor at Whitworth University. She provides therapeutic supervision that ensures that the highest level of care is provided.

Andrna Christopher, ARNP, PMHNP is a Mental Health Psychiatric Nurse Practitioner and specializes in medication management to meet the needs of clients in which medication may assist them in reaching their therapeutic goals.
We are so pleased to welcome them and have them join the UVCares team as we ensure mental health services to our communities.
We are guided by the vision of Eleanor Roosevelt


"Where do human rights begin? In Small places, close to home – so close that they cannot be seen on any maps. Yet, they are the world of the individual person. Without concerned citizen action to uphold them close to home, we shall look in vain for progress in the larger world. The world of the future is in our making. Tomorrow is now."
About UVCares
UVCares is a nonprofit organization that delivers mental healthcare while addressing barriers that include access, affordability, and community outreach.
We accomplish our mission by creating access via teletherapy which clients enjoy the convenience and privacy of the approach. We remove the affordability barrier as clients are allowed to pay whatever they feel they can afford, even if they cannot afford any fees associated with their care.
Education of mental health that focuses on personal awareness of need for services as well as biases is accomplished through community outreach programs.
UVCares supports evidence-based methods of treatment, and firmly believes in the importance, parity, and interrelation of physical and mental health and that everyone deserves to be happy and healthy.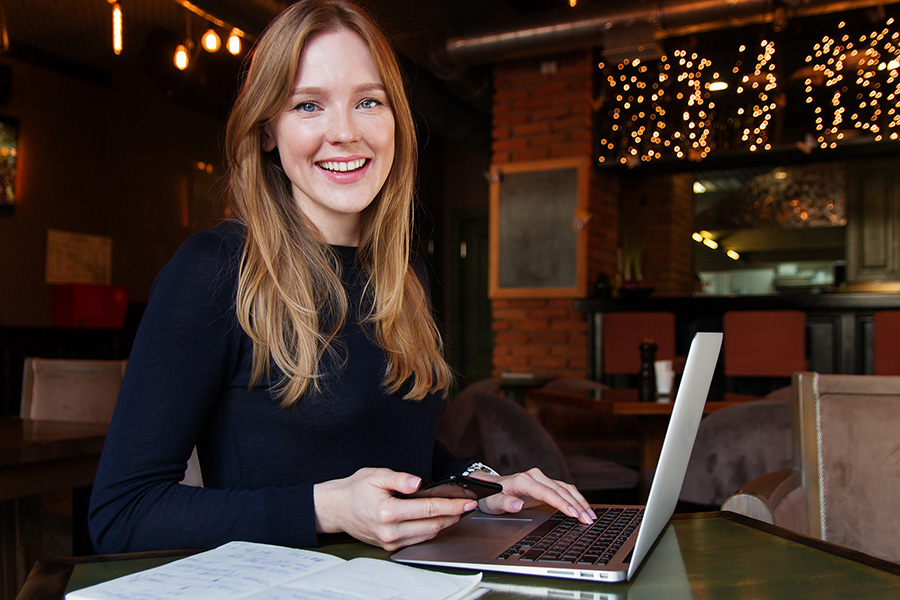 Connect with us online.
UVCares offers counseling services through teletherapy (video conferencing), which allows ease and convenience in connecting with a mental health provider.
SECURE
We use secure technology to keep your personal health information private. All counseling sessions and client records are subject to the same strict HIPAA standards as in-person sessions.
EFFECTIVE
Research shows that telehealth services are as effective as in-person appointments when it comes to treating mental illness. Some people find that telehealth is more helpful because they are able to attend more convenient appointments while in the comfort of privacy.
COVERED
If you have insurance, we can bill your insurance for you. Most insurance companies pay for telehealth appointments. There is no need to worry if you do not have insurance as we will accept an amount that you can afford to pay.
How to Get Started
Getting Started is Easy.

Call us direct 509-300-1113.
The intake process takes about 5 minutes. After electronically completing a few documents, you will be connected to your counselor and your first counseling session will be within one week.

Finances are Tough?
UVCares appreciates each person's decision to take the steps to become emotionally happy and we do not want finances to be a concern. Each client will pay only what they can afford. Everyone receives the same high level of services regardless of ability to pay.
When you are ready…
We are here. We can help.
509-300-1113
Our Community Sponsors
Our Partners Joining Us in Making a Difference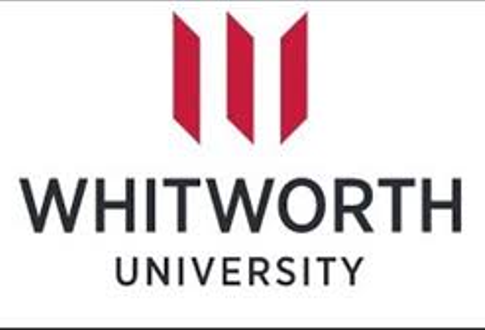 UVCares Team
UVCares Leadership
UVCares Board of Directors is a robust team that focuses on the human element. In a climate of respect, trust, and candor, the Board of Directors instill the heartbeat and directional drive of the organization. The Board of Directors is comprised of members that bring extensive expertise and in-depth perspectives that are intrinsic to the overall mission of UVCares.
Rebekah Subido, EMBA
Board President
Ms. Subido is the Board President and the Executive Director of UVCares.
A Pacific Northwest native, Ms. Subido envelops the value that everyone deserves to have access to mental health services and that mental health and physical health equally contribute toward a person's overall well-being.
As a Superior Court Guardian ad Litem for 28 years, Ms. Subido frequently observed the need for mental health services and the main barriers that prevented access to services. Determined to create access to mental health services for all, Ms. Subido founded UVCares. She is passionate about people and helping those in need. She is a lifelong learner and volunteer.
Ms. Subido holds an Executive Master of Business Administration and a Bachelor of Science Psychology degree from Washington State University. She is an Adjunct Professor at the Carson College of Business at Washington State University in both undergraduate and graduate studies.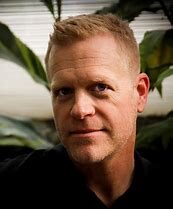 John Fishburne, PhD
Board Vice President
Dr. Fishburne is the Board Vice President.
Growing up in the rural community of Leavenworth, WA, Dr. Fishburne developed a keen awareness of the need for mental health services in rural communities that often, do not have access to basic services. Dr. Fishburne's personal and professional views strongly align with the mission of UVCares and he has spent much of his career supporting rural access to mental health for everyone.
Dr. Fishburne holds a Doctor of Philosophy in Clinical Psychology and has been in private practice for 15 years with his office located in Spokane, WA.
U.N. Umesh, PhD
Board Secretary
U. N. Umesh is a professor of marketing in the Department of Marketing and International Business. He teaches courses in business statistics, operations management, data analytics, and marketing research. His research interests are in entrepreneurship, innovation, and distribution channels. He has published his research in many journals, including Decision Sciences, Journal of Marketing Research, Journal of Marketing, Journal of the Academy of Marketing Science, Journal of International Marketing, Psychometrika and Journal of Forecasting. He co-authored a paper on outsourcing that was a Best Article Finalist in Decision Sciences. He has held visiting positions at University of Texas at Austin, The Wharton School of the University of Pennsylvania where he was a visiting associate professor, University of Washington and Koc University. His Ph.D. in marketing is from the University of Washington, where he has taught classes. He has won five teaching awards in his career. His students have won many prizes at Business Plan competitions.
Payne Brannon
Board Director
Payne Brannon, an Alabama native, moved to Wenatchee three years ago with his wife and dogs. He and his family have relocated to numerous states for his career including, Kansas, California, Maryland, Alabama and now Washington. He looks for ways to give back to the community and
will utilize the new role with UVCares to do just that. As a University of Alabama alumni, he uses his Bachelor of Science degree in Civil and Construction Engineering to manage projects at
Rocky Reach Dam for Chelan County PUD. His role as a construction manager gives him the opportunity to meet new people and build strong connections within the community. Payne is the most recent addition to UVCares' Board of Directors. Mr. Brannon has direct experience in the need for mental health services through his relationships with family and close friends. Access, affordability, and general awareness have been hurdles in the past, so he is driven to make a difference with respect to these areas.
Fernando Hernandez
Board Director
Fernando Hernandez is vice president of the Enterprise Operations, Finance and Sustainability (EOFS) – Enterprise Services – Indirect Supply Chain organization. In this role, Fernando leads the overall strategy, contracting, daily operations of Indirect and Center of Excellence goods and services for The Boeing Company. He reports to the EOFS – Enterprise Services senior vice president and is a member of the EOFS – Enterprise Services Leadership Team. He also serves on the Boeing Enterprise Supply Chain Leadership Team.
Fernando has worked for The Boeing Company for more than 20 years, starting as an intern and continuing in numerous supply chain and operational roles in Boeing Commercial airplanes, Boeing Global Services, and Enterprise Services.
His previous roles include senior director of Factory & Production support in Indirect Supply Chain, director of Enterprise Tooling and Capital Equipment, senior manager for Boeing Commercial Airplanes in Structures for contracts and operation suppliers in Europe and North America and new technology transfers across airplane programs.
Fernando is a member of the Society of Hispanic Professional Engineers (SHPE). He also held the Supply Chain Lead role for student engagements at Central Washington University until 2017. He is now acting as the Deputy Executive Focal for the Arizona State University engagement team. Fernando completed his undergraduate degree from Central Washington University and holds a Master's degree in Business Administration from the Carson School of Business and Economics at Washington State University.
He currently resides in the Phoenix area with his wife and two daughters. His family volunteers their personal time to Sunshine Acres, a home for children with separated families, and contributes to Mustangs for Mustangs, a local community outreach program that addresses housing to medical assistance.
In his spare time, he enjoys exploring the desert landscape (hiking), long road trips with his family and helping to lift the surrounding community.
Sheriff Burnett
Board Director
Brian was born and raised in Chelan County and is a 1985 graduate of Cascade High School. He and his wife April have been married for 34 years and call Chelan County their home. They have five adult sons, one daughter, four grandsons, one granddaughter, and number six is on the way.
Sheriff Burnett has held a longstanding philosophy toward supporting communities and the giving of himself to the community. Brian & April are the current Directors for Royal Family Kids Camp #207, a weeklong summer camp for abused and / or neglected foster children. Additionally, Sheriff Burnett is a current Board of Director for the North Central Washington Chaplain Foundation and Vice President of the Washington State Sheriffs Association. Previously, Sherriff Burnett was a Washington State Criminal Justice Training Commissioner (Governor Appointed Commissioner Position), President of (WASPC) Washington Association, Secretary / Treasurer of (WSSA) Washington State Sheriffs Association, Mass Shooting Committee Work Group, President of WASPC, Vice President of WASPC, Executive Board of WASPC / Sheriff at Large, National Academy Graduate Class, (SONAR) Sex Offender Notification and Registration Committee, Chair for Chelan County Regional Drug Task Force, Deputy of the Year, Chelan County Sheriff's Office, School Resource Officer assigned to Lake Chelan School District, Vice President for Chelan County Deputy Sheriff's Association, City of Chelan Sergeant, Liaison between Sheriff's Office and City of Chelan, Chelan County Regional SWAT Team Member, and Field Training Officer (FTO) Chelan County Sheriff's Office.
Ana Cortez Bio
Board Director
Ana Cortez is an experienced and knowledgeable City Manager with 30 years of progressively responsible experience in public administration. Prior to relocating to the Seattle metropolitan area, she has served in multiple roles in Central Washington including City Administrator in Leavenworth WA- Washington's Bavarian Village and Assistant City Manager in Yakima. Her first opportunity as City Manager came in 2019 when she became Helena MT's City Manager. Key preparation in her professional journey includes her role as Public Works Business Manager for the City of West Sacramento, CA and the Community Development Manager for the City of Richmond, CA.
Ana has a proven track record as a strategic, results-oriented professional moving effortlessly between roles of manager, colleague, team member, community facilitator and any other role necessary. She has demonstrated program coordination, staff and organizational assessments and effective delegation and accountability track records. As a City Manager, Ana Cortez believes in delivering excellent customer service and progressive policies that will visibly better her community. Ana was heavily involved in ARPA management in 2021 and CARES funding in 2020.
Ana is especially knowledgeable about public works, community development/redevelopment, federal grants administration, finance, airport operations, human resources, public private partnerships, and systems improvements, as well as fully bilingual (Spanish) and bicultural. She is also a member of the International City/County Management Association (ICMA).
Leslie Sigrah
Board Director
Leslie Sigrah is Marketing & Operations Director for GEICO Spokane Local Office, in this role; Leslie leads the overall marketing, team building, & Operations of Excellence. She reports to the Owner/Franchisee. Leslie has owned her job and established company bars nationwide since 2019 regardless of the current economy.
Leslie was born into a small business family. She did the books and payroll at 13, she tore apart cars and put them together and road her bike to work every day. After college Leslie moved to Maui where she lived for 13 years she was part of the management team for many successful restaurants and catering companies. When she left the island to move back to her home town she took on an Operations Manager position at Catered for You.
Leslie's career includes many successful hospitality operations including companies where she held positions up to and including Operations Manager overseeing operations producing over $2 million a year in revenues.
Leslie feels like the opportunity that has made her most proud over her many years in business is a non-profit that allowed her to operate and command Bambino Buddy Ball. This is a baseball program benefitting youth and young adults with disabilities in Spokane, WA since 2007 and has successfully and will continue to serve 60-100 families every year. Leslie is proud to be a part of the team and leveraging her experience to help continuing the mission in the years to come.
Carina Gomez Castro
Administrative Assistant
Yuri Sernande
Technology Advisor
Bethany Suppes, PhD
Clinical Supervisor
As a Licensed Marriage and Family Therapist, I aim to improve the lives of others via therapy and education by increasing understanding of themselves in order to improve their relationships and life skills.
Asia Goins, LMFT
Clinical Supervisor
I am a 55-year-old multi-racial male with over 25 years' experience in social services and counseling. I received my Master's Degree in Marriage and Family Therapy from Northwest Christian University and am licensed LMFT in the State of Washington.
Throughout my 25 years of practice, I have been a social worker, a Quality Assurance trainer, a Child and Family Therapist and have training in family systems theory, trauma recovery, relationship dynamics and racial diversity.
I concentrate on helping married and cohabitating couples deal with conflict, anxiety, anger issues and adjustment problems in their relationship. I counsel couples and individuals with a focus on repair, reconciliation, and restoration.
I specialize in working with individuals who have experienced trauma and have specific training and expertise with men who have been sexually abused as children.
Andrna Christopher, ARNP, PMHNP
Provider
Andrna' Christopher, ARNP, PMHNP is a board-certified Psychiatric Mental Health Nurse Practitioner. Ms. Christopher obtained her Master of Science in Nursing degree from Eastern Kentucky University. Her clinical training was completed at inpatient and outpatient facilities throughout her state of residence. She received additional education in highly focused programs such as intensive outpatient programs, partial hospitalization programs, and programs providing drug and alcohol detoxification and medication-assisted treatment. Ms. Christopher then worked at a local hospital as a Psychiatric Mental Health Nurse Practitioner providing care to individuals of all ages and backgrounds.
Ms. Christopher has a diverse clinical background that has equipped and enabled her to manage a wide variety of mental health conditions. She is dedicated to providing patient- and family-centered care. She is also dedicated to providing individualized care, as she recognizes every person has a unique need. Ms. Christopher ensures patients are active participants in treatment.
For your initial visit, you can expect to share your reasons for seeking care and your treatment goals. You can expect to learn about different treatment options and formulate a plan with which you are comfortable. During follow-up appointments, you can expect compassionate and exceptional care.
Connor Schilling
Provider
Bio Coming Soon.
Advisory Council
UVCares Advisory Council is a vital part of the overall success of the organization and focuses on the needs and challenges of bringing mental health services to all those in need.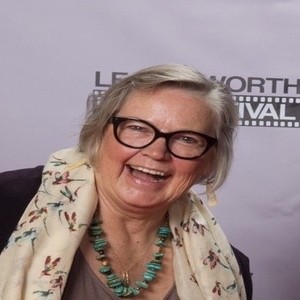 Natalie Briody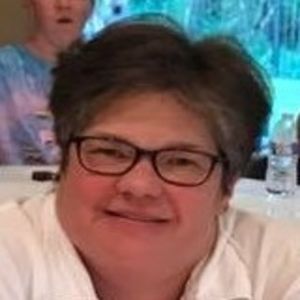 Christina Davitt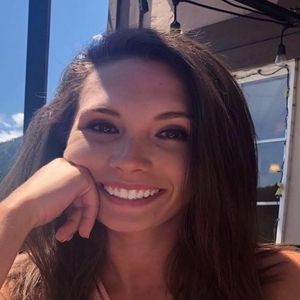 Kalie Drago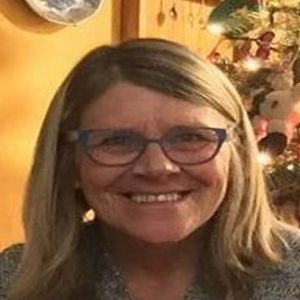 Stephanie Elder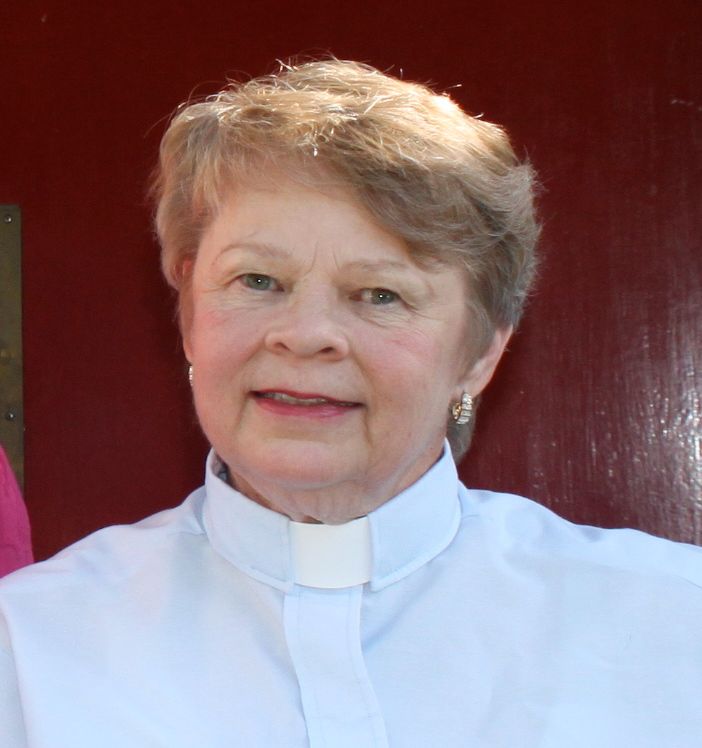 Carol Forhan
Michelle Mercier Harris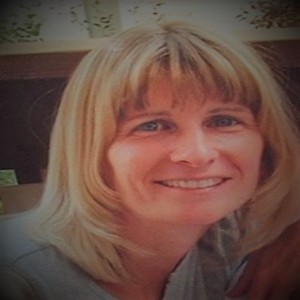 Lori Sorensen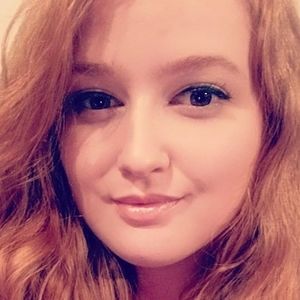 Samantha Wilber
Address:
225 Prospect Street
Leavenworth, WA 98826
Give to UVCares.
There are many ways you can give to help. Make a donation, give at your workplace and more.
Thanks for your support during these uncertain times.
DONATE
For emergencies…
UVCares is not structured to manage mental health emergencies. If you are in crisis, call 911 for immediate help.